Take the opportunity to translate your eCommerce into the first language* at your choice
We are so convinced that Glotio will make you fall in love, that we decided to give you the first translation into a language. Try without obligation. Moreover, if you want to translate more than one language, there are more discounts for you.
Here is more info.
What do you need to get started?
Have a shop online store with one of the compatible platforms, even if it is in maintenance mode. Here is more info.
Have the SSL certificate properly set and use suitable hosting.
Not having a firewall or other security measures that could block our API calls
The source language of your CMS will be the source language that Glotio will use for translating.
Add a language selector to your shop to see the translated website (only for PrestaShop).
If you have configured a multistore, it's impossible to use Glotio. Glotio doesn't support this kind of shop. If you need any other help, contact us.
Take the opportunity of our launch promotion: your first translation to a language for FREE!
You can decide the first language you want to translate.
Glotio will analyze your online store, monitoring the entire web to check all the translatable texts. Follow the steps in the wizard to choose the language and translate it.
Perfect! You already have your online store translated into the language you want!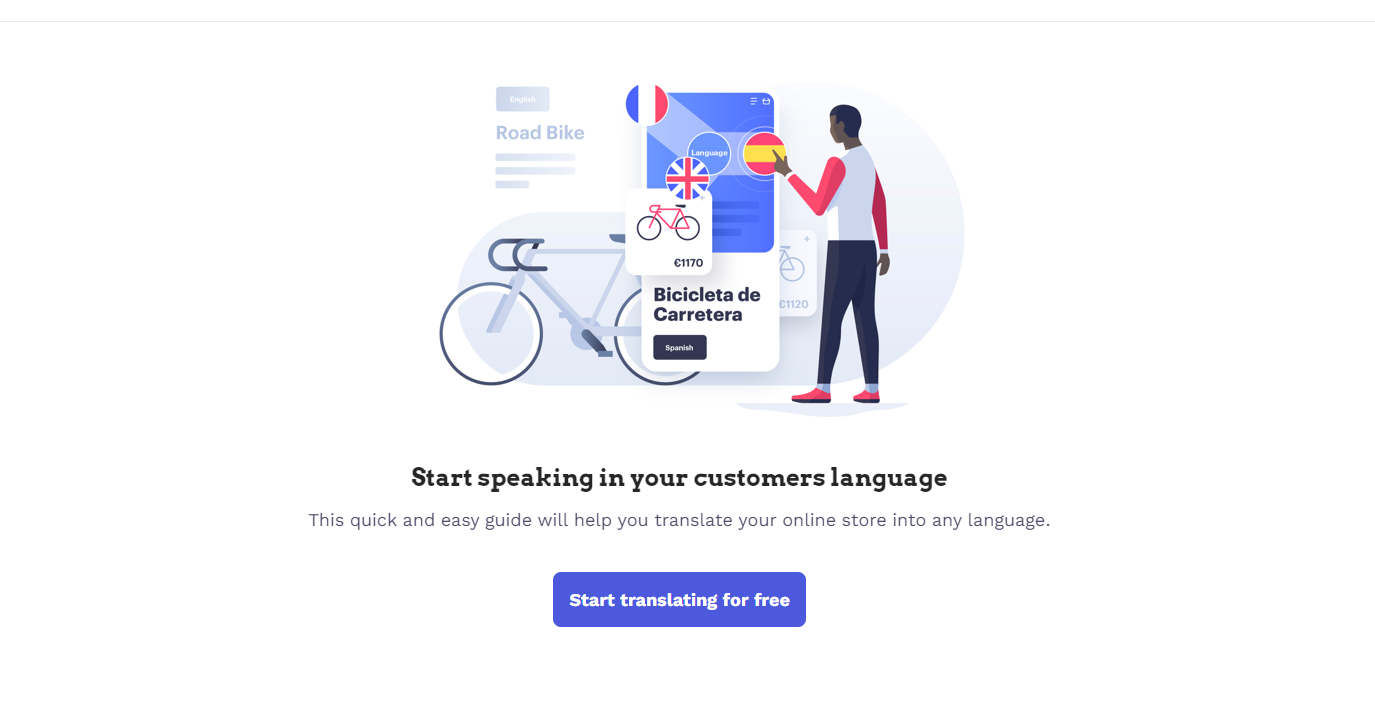 You don't need to put in any credit card or whatever payment method for the launch promotion.
However, if you want to add a new language or update the translation with the changes made to your texts, the system will ask you to enter your credit card to continue. Save money thanks to our subscription plans.
WARNING: deleting languages in your platform does not restart the promotion and generates connection problems, see the article on deleting languages.
* Up to 10.000.000 characters and ONLY FOR THE FIRST TIME you translate, characters cannot be accumulated.
Other items that might interest you: