Withdrawal, cancellations and refunds
To cancel your plan you can log in to your dashboard, go to the subscriptions section and cancel the plan when you want.
The effective date will be when the current subscription expires. You will receive an email when you cancel and another one when the subscription ends definitively.
It is not possible at the moment to resume a cancelled subscription, you will have to subscribe again. However, if you upgrade a cancelled subscription to a higher subscription or change from monthly to annual payment, your subscription will no longer be cancelled.
We recommend you check the Terms and Conditions.
Withdrawal, cancellations and refunds
Due to the type of Service provided by Glotio, the right of withdrawal will not be applied according to article 103, section m) of Royal Legislative Decree 1/2007, of November 16, which approves the consolidated text of the General Law for the Defense of Consumers and Users and other complementary laws.
In that sense, the Service must be totally paid, in advance and will not include any kind of partial or total refunds.
The Service acquired may not be assigned or transferred to other users thereof.
In any case, the user may unsubscribe at any time. In case of doubt, contact us at: legal@glotio.com.
For more info, please read our Terms and Conditions, Privacy and Cookies Policy.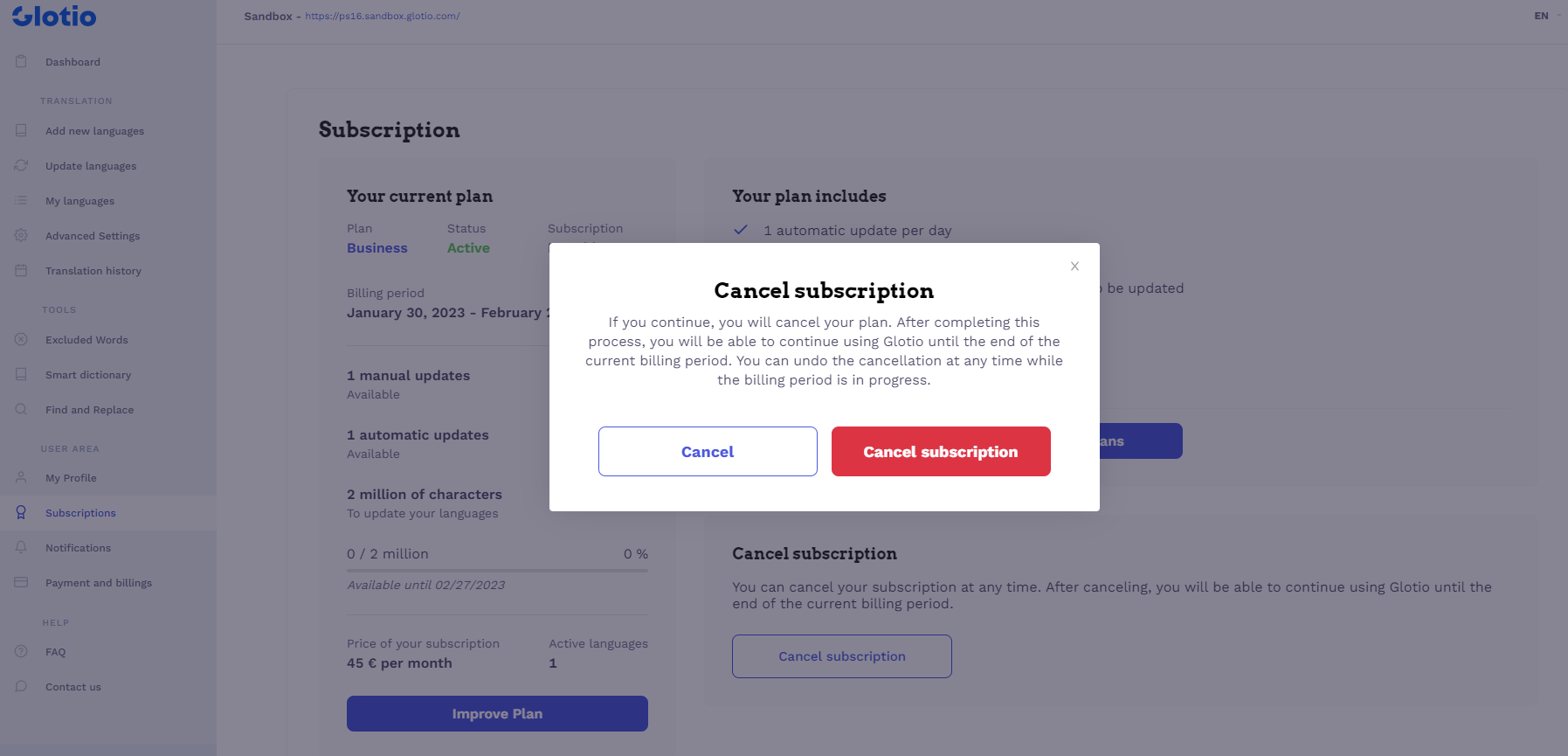 Other items that might interest you: